French Letter Wall Hanging
I saw this wall hanging on Ballard Design web page and just fell in love with it. I thought it would look great in our bedroom above the nightstand. I however did not like the price, I believe it was $349.
I wondered how could I make that with the same feel. The first problem was finding a print that look similar. I recently discovered The Graphics Fairy Blog, she is so talented her graphics are amazing. As I was looking at all the wonderful graphics she has I saw this French letter and thought it would be perfect for my wall hanging.
I resize the file in Photoshop in order to have it enlarged to a 16 x 20. I then ordered a print in matte finish. I ordered the print from Snapfish for $14.99. It came a bit darker than I was expecting but I could work with that.
Next I cut a scrap piece of plywood just a little larger than the print. I cut it 17.5 x 21.5. I then stained the edges and a couple of inches of the plywood Chestnut a dark brown stain.
The next step was the fun part, I got to make the print look old. The first thing I did was burn the edges off. I scared my husband a little with how much fun I had with this. I think he was worried about me burning the house down. I also burned a couple of holes through the print. I then tore the paper in a few places. Destruction can be fun sometimes.
Next I took Tim Holtz distressing ink and inked the edges, where I had torn the paper and white was showing.
I then used Mod Podge in matte to adhere the print to the plywood. Before I used the Mod Podge to the front of the print, I took a bit of stain on a paper towel and rubbed it all over the print to age it further. I left it heavier in some areas. I let this dry overnight before sealing it. I used 3 coats of Mod Podge to seal the print.
This was an easy to do project and the only cost to me was the print itself for $14.99. If you do not have wood or would rather you could use a canvas that could be purchased at your local craft or art supply store. I might try that for a Christmas themed one.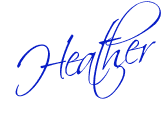 I have posted this link to the following blog parties: