I just had to make the easy DIY hurricane lamps that are making it across craft blogs everywhere.  They are so easy and inexpensive to make.  It cost $10.00 to make all three of these hurricane lamps.  I went to the Ole Time Pottery store for the glassware, they had tons of choices in barware but not so much in vases.  Here is what I came home with, a shot glass, a martini glass, plain glasses,  and a candlestick. 
A little glue and dry time is all it takes. 
These will be so great to decorate for all seasons and will make a great gift.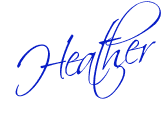 I linked up with these great blog hops.