Here is another fun quick craft project for you, mason jar hanging candle holders. I used leftover mason jars from my Mason Jar Chandelier project. This project was inspired from Pottery Barn, they sell hanging mason jar candle holders for $7.50 each. That price seems a little much to me when you can purchase a dozen mason jars for $8.00 at a discount store. I made four of these lights to hang from our outdoor pergola but I can see many uses for these hanging jars, how lovely would these be for an outdoor wedding, or filled with seashells, mini Christmas ornaments, or even cinnamon sticks and pinecones for seasonal decorations around your home.
Here is how I made then and the supplies I used.
Supplies
Mason Jars Quart Size
Wire - I used 18 gauge
Rock – I had some river rock but any type will work, even colored fish gravel
Votive candles
Wire cutters
Needle nose pliers
Instructions
Remove the lids from the jars, you will not need them. Next take your wire and cut two pieces of wire. One wire will go around the jar and the other will make the handle of your holder. The length of wire depends on where you are going to use the jar. Since you are wrapping the wire around itself you will need more than you think and if you cut it too long just snip it off extra when done. I used needle nose pliers to wrap the wire around. I kept it rough and handmade looking. I wasn't going for a double wire tight finish since these are going outside.
Next fill about 1/3 to 1/2 with rock, gravel or whatever material you want to use for the candle to set on. I had thought of using gravel for fish tanks but I had some left over river rock in my garage so that is what I went with. Insert the candle and you are done.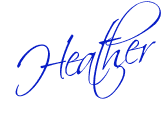 I linked up with these blog hops this week.