Rag Wreath - $6.00
Here is a super easy fun craft to make with your kids and great for all holidays. A rag wreath. It takes just a few supplies and about 1 hour.
Supplies Needed
Wire Wreath
Fabric - about 1 1/2 yd.
Ribbon for a Bow
Finally, I received my ribbon I had ordered from Joann's two weeks ago. Two weeks to get an order is slow even for them. I had ordered several Halloween/Fall fabrics to make rag wreaths with. I ordered several Halloween/Fall themed fabric enough to make at least 3 wreaths.
I used 3 fabrics for this wreath, purple solid, dancing skeleton and dots with spider webs. I cut the fabric roughly 1.5 inches by 8 inches. By roughly I mean rough, my son helped and I did not actually measure. I guesstimated and that is the beauty of this project it doesn't have to be perfect.
Next you knot the ribbon around the wire wreath. The more ribbon you add the fuller your wreath will be.
I added a bow for a finishing touch. To make the Boo ribbon, I broke out my rarely used scrapbook supplies to stamp BOO in silver ink on a plain black ribbon.
In about one hour the wreath was finished. I love projects that can be done in a short time.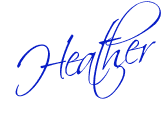 I linked this project to: