Robin's egg blue is such a beautiful color. I have gone a little crazy with painting projects, my husband is wondering if I am going to paint everything in the house robin's egg blue. I am not, I promise. The color makes me happy, it is a cheerful bright happy color.
The color I picked is by Behr, it is call Liquid Blue. It is a great robin's egg blue color, a little darker than what a true robin's egg look like. I purchased one quart and have about 1/2 quart left. Not bad considering I have painted three projects. The coverage from Behr has been great, one coat coverage although I always do two coats. I believe two coats provides a better finish and will last longer.
Here are a few pictures from the projects I have done.
First is a vintage school desk I bought from Craigslist for my son. For more information Click here.
BEFORE AFTER
I purchased this wood chest of drawers that was in good structural shape just needed refinishing. To see more detailed photos click here.
BEFORE AFTER
I built a wooden bench and did a distressing finishing with robin's egg blue, butter cream, and candle wax. For instructions and more photos click here.
Built and primed After Close Up
My favorite project has been the school desk, since we use it everyday in homeschool. My son loves his desk and and that makes me truly happy.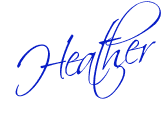 This was posted on the following blog hops.