I suffered for this project, I burnt myself so many times with the hot glue. I actually put it up for a couple of days before I finished because of the burns. I learned cork slides and when you don't pay close attention sinking your finger into the hot glue equals a big Ouch!
It came out beautifully in spite of my clumsy behavior.
You don't need many supplies and it doesn't take to long to make(injury break not withstanding). I bought a box lot of 250 wine corks from EBay for $10.00. The straw wreath was $3.00 at the craft store and a package of glue sticks were $4.00. It took about 2 hours to make and it was a bit messy, straw went everywhere. I used every last cork I had and I wish I had another 25 or so to fill in a little more.
Supplies Needed
Wine corks 250 to 300
Straw Wreath 18"
Lots of Hot Glue Sticks
Box of 250 Wine Corks Straw Wreath
Base Layer of Corks Top Layer of Cork on Wreath
Finished Wreath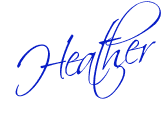 I have linked up with these great blog parties.