I love this cake recipe it is so easy to make and a hit with everyone. You can use any flavor of cake and the candy options are endless. For Halloween, I used Harvest M&M's and Kit Kats, you could also use candy corn. The red and green M&M's are great at Christmas.
Anybody can make this cake, it doesn't have to be perfect. The icing doesn't have to be neat, the cake doesn't even have to be perfectly even it is all covered by candy.
For this cake you will need a 2 layer cake and butter cream icing. I use a cake mix spruced up for most of my cakes. I use Duncan Hines cake mixes, I add an extra egg, use milk(buttermilk if you have it) instead of water and I add one box of instant pudding. This makes a better tasting cake and gives it a bit more body.
I used devils food chocolate cake with peanut butter icing for this candy cake. Here is the recipe for the peanut butter icing I use.
Peanut Butter Icing
1 stick of butter
1/2 C. of Crisco
1/2 C. of creamy peanut butter
4 C of powdered sugar
Cream together the butter and Crisco until well blended. Then add in the peanut butter, completely mix. Slowly add in the powdered sugar.
After the cakes have cooled stack and ice. I can't believe I am showing this but, I mean it, the icing does not have to look good at all, you can throw a heavy crumb coat on there and call it done. You don't need a ton of icing with all the candy the cake is more than sweet enough.
Place your kit kats around the cake, I add a dot of icing on the back of the kit kat to help hold it to the cake. I also break the kit kats into 2s, it makes it easier to go around the cake. Next you can tie a piece of ribbon around the cake for added decoration. Lastly add the M&Ms to the top cake. Serve with milk.
For this cake it took 5 king size packages of Kit Kats and 1 bag of M&Ms.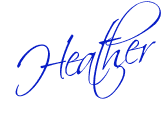 I linked up with these great blogs.
>