In an older issue of Country Living, there was a photo showing off a table and in the background there was a huge wood letter F in the background. I thought it looked so rustic and chunky. It was not like the ones you can buy at the craft store that are thin and expensive. I knew it would fairly easy to make one, I just needed to decide if I wanted to use a 4x4 or 2x2 for the wood. I decided on the 2x2.
This project literally took about 5 minutes plus dry time. It would make a great gift and I have some ideas for whole words for the upcoming Christmas season.
Supplies Needed
1 2x2 – $1.97 this is enough wood to make 3 letters
Stain or paint
Glue
To make your wood monogram decide on the height of the letter, I picked 12". I think 18" would work well also. Next measure and make your cuts. These are going to boxy square letters, so while most letters can be done keep in mind the curves of a "S" or "O" will be squared. To make a letter with a slant such as "N" or "Z" you will need to cut your wood at a 45 degree angle.
Set up your letter so you can set your placement of each piece of wood. Mark the place you want to glue on each piece so you can line up your letter.
Next glue and clamp the wood together. I did use Gorilla glue and honestly not sure the clamp was necessary.
After the glue dries, I gave it a couple of hours, paint or stain the wood. I used my favorite English Chestnut stain by Minwax(you can tell by the photo well used ). It is a perfect dark brown stain with no red or yellow in it.
Since it is made with 2x2 it will stand up on a tabletop or can be hung on the wall.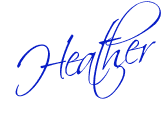 I have linked up with these great blog parties.
Polly Want A Crafter
">