Peanut Butter Cup cupcakes – YUM!  Here is a quick easy recipe for a delicious treat.  If  you like chocolate and peanut butter together, you are going to love these cupcakes.  
Ingredients for cupcake
1 dark chocolate cake mix – I use Duncan Hines Butter Fudge
1 package of dark chocolate chips 
1 box of chocolate instant pudding mix
4 eggs
1 stick of butter
3/4 cup of milk
Mix ingredients together, line pan with paper liners  and bake according to box instructions. 
Peanut Butter Icing
1 stick of butter
1/2 C crisco
4 cups of powdered sugar
1/2 to 1 C of peanut butter – I do this more by taste than measurement.
Cream butter and crisco together until smooth.  Add in powdered sugar 1/2 C at a time and mix well.  Add in peanut butter to taste. 
After cupcakes have cooled, pipe icing on using a ziplock baggie with a corner cut out or you can use a icing bag and large round tip.  I usually just use the baggie, easy clean up.  Drizzle chocolate sauce over cupcake and add a few honey roasted peanuts to the top.  Serve with milk.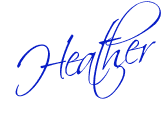 I linked up with these great blogs.